Global Metals and Iron Inc. is a Canadian-­based company known for buying and selling metals worldwide. As a family­-runned company, we specialize in the salvaging and recycling of scrap
metals and transforming these metals into valuable raw materials, while providing quality service. We are a unique recycling centre and have substantial knowledge and experience of full waste management solutions worldwide. We use the London Metal exchange to follow current market prices which allows us to offer competitive pricing. We collect, buy, upgrade and package all kinds of non-­ferrous and ferrous scrap metals and catalytic converters for resale purposes.
Materials include but are not limited to: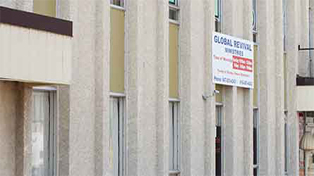 Copper
Aluminum
Brass
Stainless steel
Insulated wires and cables
Motors
Lead
Scrap auto parts
Catalytic Converters
Electronics
Cars
Computers, laptops, etc.
Our vision
The vision of our company is to provide an unbeatable service through our Knowledge and experience within our industry. We aim to provide a full waste management solution,expand our reach within the industry and the quality by also opening up more locations.
We consider the quality of our products to be paramount and therefore we send all materials through a rigorous four point inspection process prior to shipment.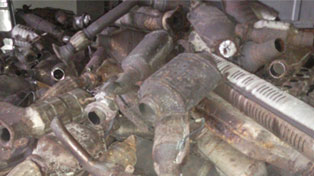 We also offer high quality on­site pick­up services using special equipment to provide our customers with quick and efficient loading, processing and delivery of their materials. We wish to extend our sincere thanks to all of our existing customer support and loyalty and we are very happy to welcome and develop a long­term relationship with new customers.
We buy, sell and recycle scrap internationally.
Contact 416­-742­-7887 or visit http://globalmetalsinc.com/
Contact us today and we will be glad to help you with all your recycling needs!