Do You Want To Scrap Your Rusty Car? Follow These Rules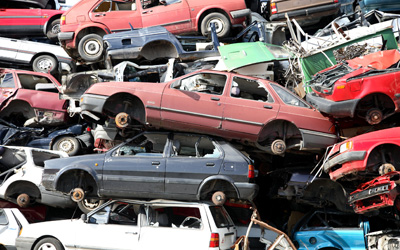 Do you have waste and rusty car? If yes, it may happen that your car is an old model and you are fed up with its again and again repair. Now, if you are looking for the best way to get rid of the rusty car then sell it in scrap material. Scrapping your car can be quite a wise decision to remove waste material from your home and earn some cash against it. But, when you go for scrapping, you should know the general rules of a car scraping so that the whole process become easy and time saving for you.

Unlike companies follow the government rules that are designed for all scrapping industries to minimizing the environmental damage by recycling the waste vehicle. When any car-owner goes for car scrapping, he/she has to go through a paperwork.
Car Scrapping Options
First of all, decide whether you want to scrap your entire car or it's some damaged parts. Whatever option, you choose for your car scrap, you have to notify to DVLA via the contact number given in VSC/3.
Car Scrapping Documentation
The car scrapping industry will ask for necessary documents, these are:
VSA registration certificate
Owner manual or book pack
Full or part service history
Make A Profitable Deal
Earning from the wastage is an intelligent decision. One is always suggested to once check the functionality of car before dealing with the scrapping industry who provide a good amount of cash against it.
So, you can reach Global Metals and Iron Inc. where you will be served with the best price of the old waste car. Our technicians will visit you to collect the car for free and then evaluate it to determine its cost.