Recycling Stainless Steel: Turn Scrap Into Cash!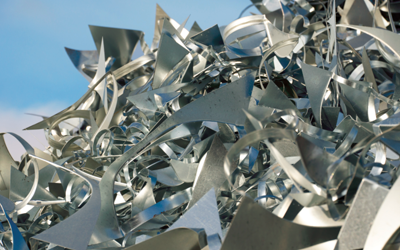 In today's era, a steel is the most likely used metals by every single homeowner. The main reason behind using the stainless steel is its aesthetic appeal which makes it popular example among many. A steel is undoubtedly a valuable material but its old existence must be recycled on time. Rather than selling old stainless steel in yard sales or placing them on garbage heaps, prefer to recycle them. By performing such activity, it gives great opportunity to reuse them or make some cash for your pockets.

Below are the few reasons why recycling stainless steel is a beneficial option:
Save Energy & Reduce Pollution: The increasing amount of carbon emissions is the main factor that contributes towards global warming. But, the use of steel is a completely energy-efficient option which reduces the level of pollution in the air.
Ecological Solution:Manufacturing new products from the scrap materials make the stainless steel prime candidate for recycling. Such a steel is incredibly durable and easily ends up with the land when get recycled.
Convenient Option
:Recycling stainless steel is convenient option as it increases the earning opportunity whereas placing such scrap on yard sales, make the earning chances a big mess.
Cost-Effective: According to the marketing conditions, recycling steels is the most cost-effective solution. The only need is to make proper planning and organizing for the recycling event and rest build up the recyclables and sell them.
Reusable: As stainless scrap is completely recyclable option and can be reproduced in something fresh piece along with durable quality.
A time when you are thinking to update your kitchen stainless or automobile wheels must prefer professional recycling services for full waste management solution. For high-quality recycling pick-up services, you can hire our skilled recycling vendors at Global Metals & Iron Inc.